One of the most exciting things is shopping for the baby's birth – but along with the excitement comes the confusion: what exactly is needed, what can be given up and how to choose the right products, those that combine comfort, quality and of course visibility. And that's exactly why we created the MUST HAVE list.
10 products that every new parent (and future parent) must have at home.
Trolley bag A large and comfortable bag is without a doubt one of the things that will make the process of getting out of the house with the baby easier. Look for a bag with a good inner division and lots of inner and outer pockets, so you can get everything you need easily and efficiently. In addition, make sure that it is made of easy-to-clean fabric, that it is comfortable to carry, suitable for a stroller (or comes with dedicated clips) and of course – choose a bag with the design and colors you like.
Organizer : If the hanging bag contains everything you need to spend long hours outdoors, the organizer is an effective and quick solution for short outings, on days when you just want to jump out for a few minutes. Make sure the organizer also has room for everything you will need, as well as pockets for large and small items, but while in your bag you will have several diapers to swap, enough pacifiers, tetras and maybe even a portion dispenser, the organizer can hold a diaper or two, a bottle and some other basic items you will need for a short trip.
Tetra diapers (lots!): Tetra diapers, preferably large bamboo cloths, are without a doubt one of the most versatile and useful items in a baby's first year – and no, there are never too many of them. They are used for wrapping, to cover the stroller during a trip, to clean and wipe off emissions, as a replacement for a sheet or summer blanket, as a nursing apron and more … so even if you bought one package and you fall in love with another Tetra diaper design, it is completely a purchase you will not regret.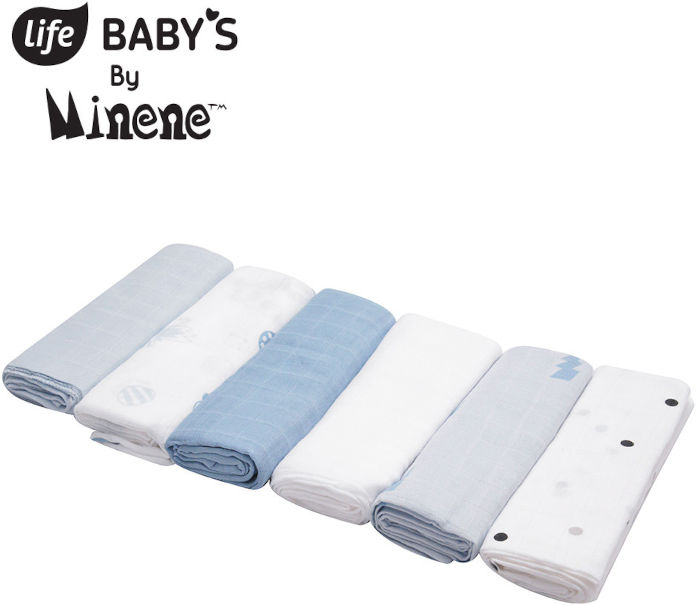 Exchangeable bedding : Most of us are used to having two or three sets of bedding – one on the bed and another one or two in the closet / laundry. But when it comes to babies, the bedding – especially sheets for the crib, bed and stroller – changes much faster than we expected – mainly due to emissions or leaks from the diaper. And so sometimes we find ourselves changing sheets even a few times a day. This is the reason why it is advisable to stock up on a few sheets in advance – so as not to get caught unprepared.
trampoline: The trampoline begins to be used after a few months, and it allows parents to lay the baby down and enjoy free hands while he is relaxed. It is actually a kind of "seat" for a baby that usually allows several situations – sitting, lying down and half lying down. Some trampolines come with stimulus games and others allow for automatic rocking and music, which soothes and even puts the baby to sleep.
Overalls with ticks : In many cases, especially in the first few days, new parents are stressed from changing baby clothes. True, everyone practices at the end and the process becomes faster as the baby grows but the simplest way to change clothes is with the help of overalls with ticks. Unlike overalls that require parents to dress the baby and move it in order to insert the head, the overall allows the baby to be placed over the garment, inserting the limbs and closing. Many parents prefer overalls over leotards precisely for this reason especially in the first few months.
Monitor A: True, not all homes require an intercom and we can hear crying from the other room without having to turn on a camera and microphone – but the monitor allows the new parents mostly peace of mind. The ability to see that the baby is sleeping peacefully without getting up from the bed or couch and also to be calm that certain sounds are just the result of stretching or changing posture, and not waking up.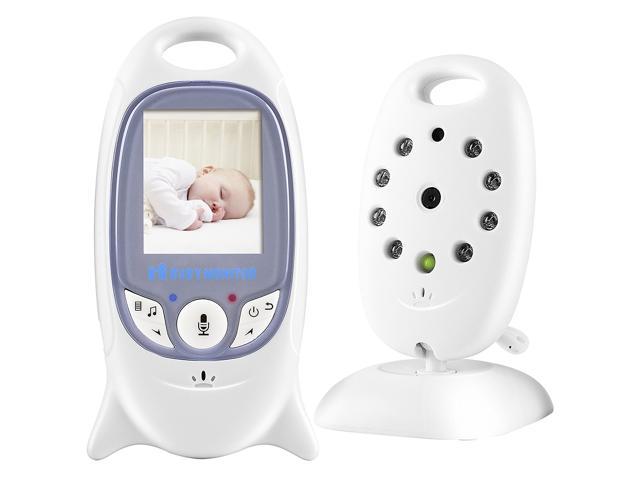 mobile : It is not only beautiful but really helps the baby to relax and encourages his curiosity as well as motor skills. Babies follow the mobile through the eyes until they are able to start moving the whole head and reaching out towards it, an action that helps in the process of developing eye and hand coordination and even an understanding of depth and distance.
Rainbow To the cart : In the first months, the baby does not see into the distance, so it is important to have an object in front of him that creates curiosity and interest. A hanging bow, just like the mobile, encourages curiosity and allows him to reach out and stretch, as well as just play – and enjoy more of his time inside the stroller.
Hanging hook for stroller : This is an item we do not know we need. Seemingly, this is a simple accessory for a stroller that can be "managed" without, but after practicing – there is no going back. This is a small hook that attaches to the handle of the cart and allows you to hang bags of shopping, bags, clothes and anything else we do not want